The Silver Twisted Purple Necklace is our new design for 2017 and already has proven to be one of our most popular sets of necklace and bracelet. The Silver Twisted Purple Necklace is made in America by craftsmen Herb and Cindy. Every bead is magnetic with a rating of 800 gauss and enhanced with a 3000 gauss clasp in series with the magnetic beads. The silver rondell beads are not magnetic. This set can also include one or two anklets to match the necklace and bracelet.
To view our necklaces, scroll down the page.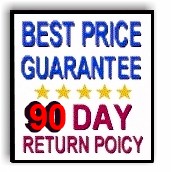 To order, click on the "Add to Cart" button relative to your necklace and enter our secure PayPal shopping cart. If you wish to order by phone or mail, there are instructions below.
The size of the necklace is measured in circumference inches. To measure your necklace size, put a string around your neck about as loose as a T-shirt collar, then measure the length of the string. This dimension will be the size of your necklace.
Each necklace includes a strong magnetic clasp that makes it easy to put on your neck. All necklaces are strung on 80 lb monofilament line and virtually unbreakable. You can get them wet and not worry about a string rotting and breaking. The beads can get wet, however we suggest you dry off the clasp to prevent corrosion of the clasp.
For therapeutic needs, we recommend necklaces over bracelets. Once a person is used to wearing the necklace, they can wear it 24 hrs a day without fear of loosing it. These necklaces tend to be a little heavy and it may take a week or two to get used to wearing the necklace 24 hrs a day.
All anklets, bracelets, necklaces and pet collars are Made IN America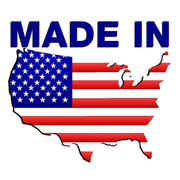 SILVER TWISTED PURPLE NECKLACE & BRACELET